What is opencpop?
Opencpop, a publicly available high-quality Mandarin singing corpus, is designed for singing voice synthesis (SVS) systems. This corpus consists of 100 unique Mandarin songs, which were recorded by a professional female singer. All audio files were recorded with studio-quality at a sampling rate of 44,100 Hz in a professional recording studio environment.
All singing recordings have been phonetically annotated with utterance/note/phoneme boundaries and pitch types. The final dataset contains 3,756 utterances, with a total of about 5.2 hours. The testing set consists of 5 randomly chosen songs, and baseline synthesized results are provided.
The human voice is one of the most beautiful instruments. Let's create usable singing voice synthesis technology for humanity. Enjoy!
Samples
| Id | Dry sound | Mixed sound |
| --- | --- | --- |
| 2092 | | |
| 2093 | | |
Workflow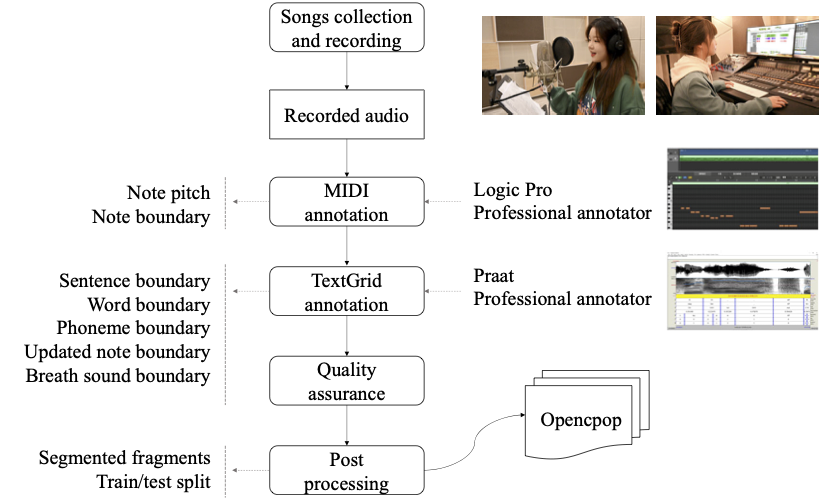 Sponsors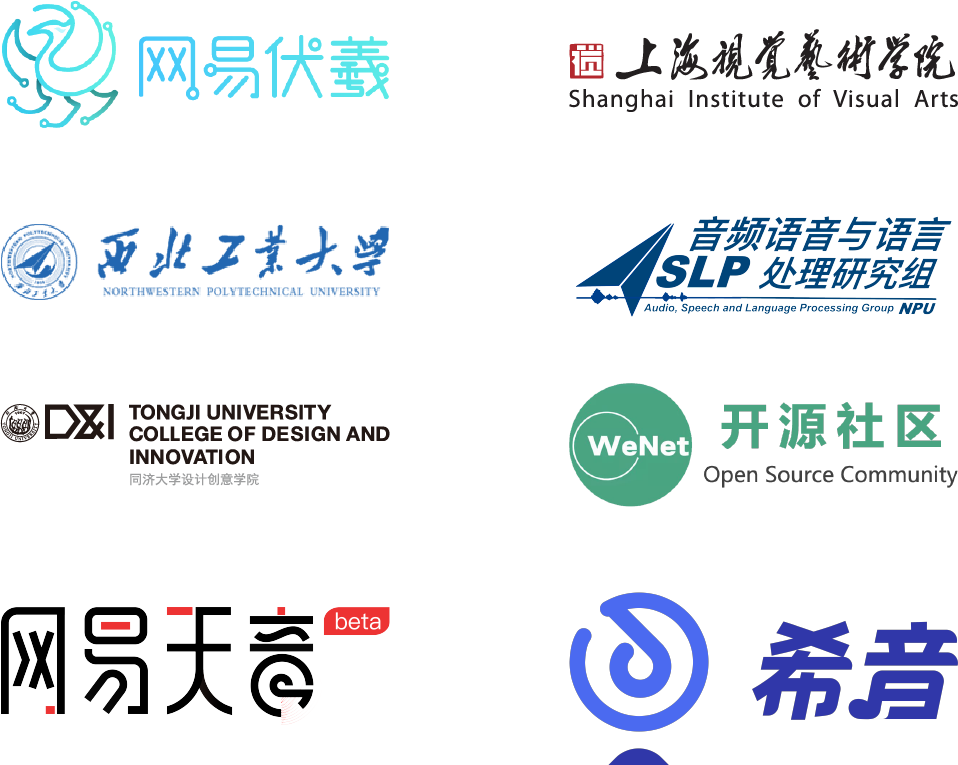 Songs based on opencpop
| Id | Name | Audio | Organization |
| --- | --- | --- | --- |
| 000001 | 攒钱回家过大年 | | NetEase Cloud Music |
| 000002 | 月满景山 | | NetEase Fuxi AI Lab |